FULL!
Welcome everybody this afternoon – we are now closing registration – and we´ll meet you at a full house at the Lemontree office.
Welcome to Lemontree AW! This time we are hosting a webinar with testing pioneer Lisa Crispin. She will talk about testing in a continuous world – Putting the Test in DevOps
As teams transitioned to using agile development principles and practices, many struggled to figure out how testing could "keep up" with frequent production deploys – every week or two perhaps.
Now many teams are moving towards continuous delivery, deploying to production multiple times a week or even multiple times a day. How can we possibly keep up with testing activities so that we have confidence to release changes so often?
A collaborative DevOps approach to building infrastructure to support continuous delivery and the ability to monitor and observe production use helps. However, many people aren't even familiar with a lot of the terminology around this. And many don't realize that testing is at the core of DevOps and continuous delivery.
In this webinar, Lisa Crispin will help you learn the language of DevOps and continuous delivery so that you can communicate better with your team. She will share examples to better understand continuous delivery and continuous deployment pipelines.
You'll get an introduction to some tools and techniques that can help your team embrace a DevOps culture, and learn how testers can help build bridges between "Dev", "Ops" and the business stakeholders. You'll learn that there IS a "test" in "DevOps".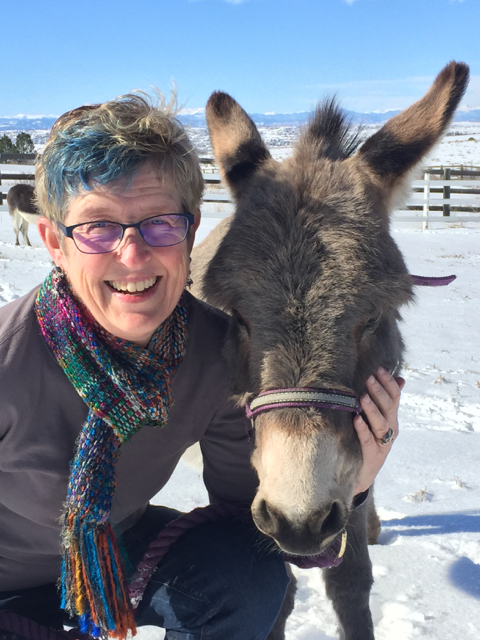 Lisa Crispin is a pioneer in testing, a well-known international speaker and was voted by her peers as the Most Influential Agile Testing Professional Person at Agile Testing Days in 2012.
She is the co-author, with Janet Gregory, of More Agile Testing: Learning Journeys for the Whole Team (2014), Agile Testing: A Practical Guide for Testers and Agile Teams (2009), the LiveLessons "Agile Testing Essentials" video course, and "Agile Testing for the Whole Team" 3-day training course offered through the Agile Testing Fellowship.
She is a testing advocate working at mabl to explore leading practices in testing in the software community.
Lisa is extremely active in mentoring and lifting new voices in the community and not to forget: she loves donkeys!
Please visit www.lisacrispin.com and www.agiletester.ca for more information.
About Lemontree Afterwork
Welcome to our evening event Lemontree Afterwork where we bring in experts from the community to talk about a current topic. You will get an opportunity to ask questions and talk to colleagues with similar challenges. We offer drinks, snacks, good company and a chance to learn something new.
Registration is free of charge.
Time and place
Date: Thursday April 4, 2019
Time: 17:00-20:00
Place: Sveavägen 52, 3rd floor – the Lemontree office
For additional information and questions, contact: Lena Wiberg, 070 202 95 87
A "no show" fee of 200 sek will be charged if you do not attend and have not declined 12 hours prior to the event.
Agenda
17:00 Doors open, drinks and refreshments
17:45 Welcome – a short introduction
Lena Wiberg, Lemontree
18:00-19:00 Lisa Crispin – Testing in a continuous world: Putting the Test in DevOps
Lisa Crispin, Mabl
19:00  Continued discussion and mingle