Välkommen!
Välkommen till webbinar om hur kvalitet kan förbättras i era utvecklingsprocesser- och team genom att använda smarta verktyg och teknologier. Tillsammans med Micro Focus presenteras en serie om tre webbinar om prestandatestning, testautomatisering och DevOps Governance.
Syftet med dessa korta webinars är att visa hur ni kan påbörja och driva resan mot effektiv testning. Seminarierna visar nya arbetssätt inom testning inom respektive område.
Tid och plats
Webbinar nummer 3: DevOps Governance
Datum: 4:e september
Tid: 09:00-10:00
Plats: Webinar, registration link to DevOps seminar
Språk: Engelska (English)
For additional information and questions, contact: Patric Helje, 0768-305 205
Please note that the presentation will be held in English.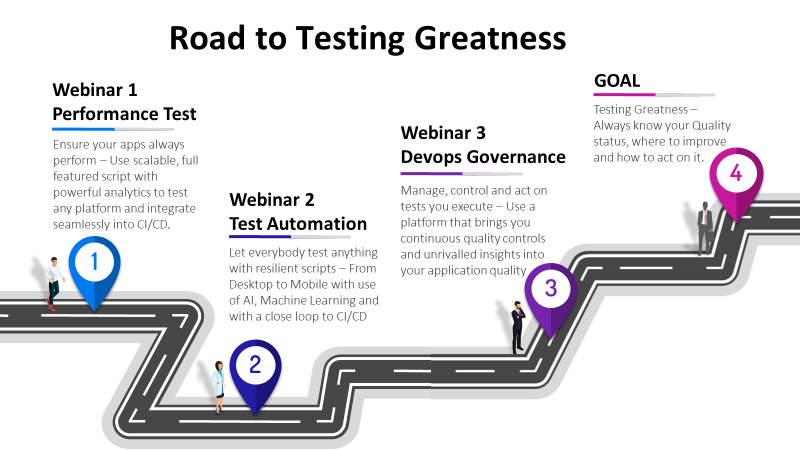 Manage, control, and act on tests you execute – Use a platform that brings you continuous quality controls and unrivaled insights into your application quality.
This is the third webinar in a series to cover and show how to ensure great quality and how to achieve that by doing it smarter, faster, and easier.
Testing Greatness – Always know your quality status, where to improve and how to act on it?
With these short and informative webinars, we want to show how to get on the road towards testing greatness. These three webinars covering aspects of test management, performance, and test automation, will take you through the NEW ways of doing quality.