Welcome,
Welcome to our Lemontree morning event, where we will discuss why you should do application security testing and automated penetration testing. The application security testing can be applied from day one in projects. By detecting security issues early in development, you can provide lower vulnerability and lower costs. It will result in a more profitable system development.
Find. Fix. Fortify.
Fortify is an end-to-end application security solution with the flexibility of testing on-premises and on-demand to scale and cover the entire software development lifecycle.
Today's security attacks are often targeting against applications in operation. Insecure code opens up a target area for hackers. The reason is that four out of five successful intrusions use code vulnerabilities — both self-developed and commercial software.
Combining rapid application development and maintaining security can be difficult, especially since your applications are in mobile, in the cloud, and in internal IT environments.
This is how Fortify fits in and how it is integrated into your application development. Fortify is a complete solution for testing application security (AST) for web, mobile and
API-based applications. Static (SAST), Dynamic (DAST), Mobile ((MAST)), Interactive. Fortify – The ecosystem.
The market's broadest support for code analysis, support for 25+ programming languages. Scan source, byte code, and binary code. Ranked as a leader in secure application development by Gartner for more than ten years.
Join our event and hear more about the possibilities of application security testing.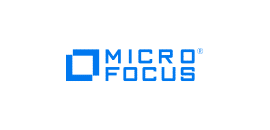 Date: 18th of February
Time: 08:15-09:15
Place: Webinar, Link is sent after registration is done.
Language: English slides, English language if any English speaking participant is joining, else Swedish.
Speaker: Jari Salokannel, Micro Focus